News
Announcement To Shareholders 2019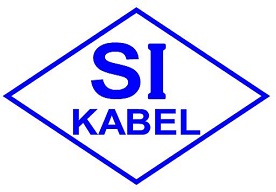 Hereby announced to the Company's Shareholders that the Annual General Meeting of Shareholders (the "Meeting") will be held on Monday, July 22, 2019.
All shareholders, whose names are registered in the Shareholders Register and have any balance securities account in the KSEI collective custody at the close of stock trading date of June 27, 2019 at 04:00 PM are entitled to attend the Meeting.
The Invitation and Agenda of the Meeting will be announced through 1(one) Indonesian daily newspaper with national circulation on June 28, 2019, and in accordance with the provisions of the Financial Services Authority Regulation No.32/POJK.04/2014. ("POJK"), which will also will be announced on the website Indonesia Stock Exchange and the Company's website (www.sikabel.com).
Each Shareholders proposals for the Agenda of the Meeting, it will be put on the Agenda of the Meeting, if it fulfills the provisions under Article 10 paragraph (2) and (3) of the Articles of Association of the Company and Article 12 of the POJK, and these proposals must be received by the Board of Directors, in no later than 7(seven) days prior to the date Meeting Invitation.
Tangerang , June 13, 2019
PT. SUMI INDO KABEL Tbk.
Director